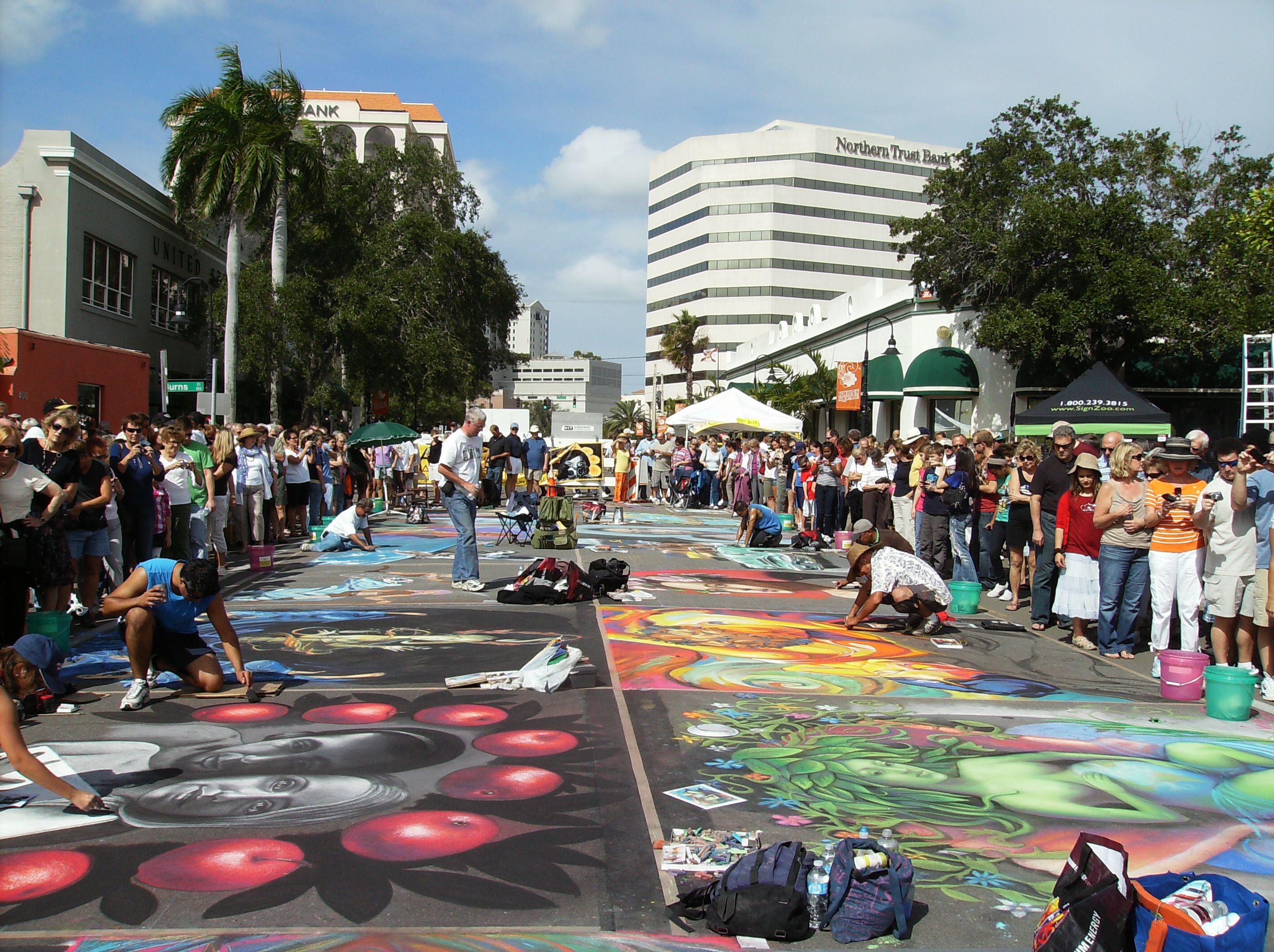 The popular Chalk Festival is returning the first weekend of April 2019 to downtown Sarasota, Florida. It has been held in the charming town of Venice for the past several years.
Sarasota is known for its arts and cultural offerings and is known as the center of the arts and theater in Florida.
Artists from around the world will create their 3-dimensional works of art on the city streets of Burns Court. It is actually an amazing sight to behold!