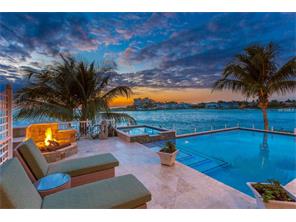 The spring home selling season in the Manatee/Sarasota, Florida real estate market promises to be as vibrant as ever.
Sales of luxury condos in Sarasota appears off to a sizzling start in 2017 with nine units priced over the $1 million mark already recorded sold in the MLS as of the third week of January.
In Sarasota, high hopes are pinned on fresh business opportunities and job generation from the new hotels with close to a total of 1,000 rooms that are being constructed in its downtown Sarasota area.
There's a consensus among industry analysts that Florida could outperform the projections of a 4 percent increase in home values nationwide in 2017. Lawrence Yun, senior economist at the National Association of Realtors (NAR), and Holden Lewis, a senior mortgage analyst at Bankrate.com, agree that continuing improvement in job growth in the Sunshine State augurs well for its more robust performance than the rest of the country.
Property development in the Florida Suncoast has definitely shifted to high gear. In downtown Sarasota alone, over 3,000 residential condo units slated in some 40 projects are either newly finished or under construction or in the pipeline.