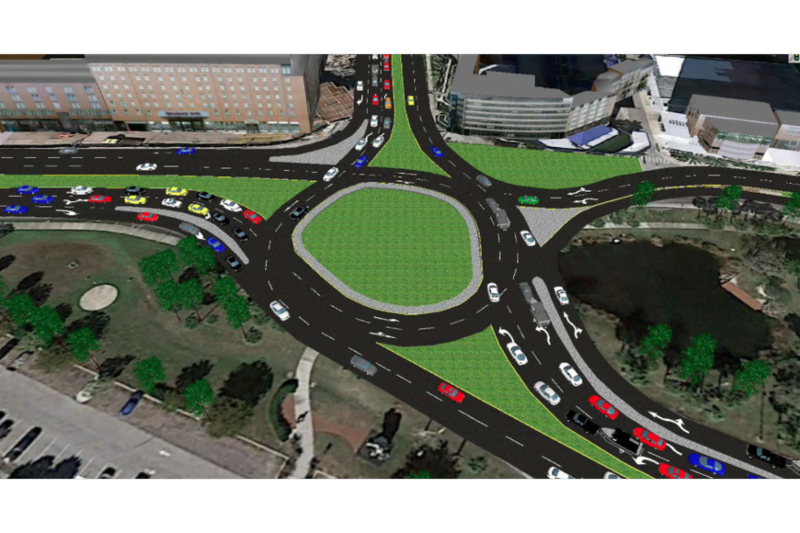 Florida Department of Transportation (FDOT) conducted a Public Information Meeting on Tuesday March 28, 2017 at the Sarasota Municipal Auditorium and displayed information about a possible roundabout at U.S.41 and Gulfstream. Over 100 people asked questions or made comments to FDOT officials. Florida Dept of Transportation sees the project as a way to improve pedestrian and bicycle access between Sarasota downtown and the bayfront waterfront area while improving traffic flow.
A major concern of many Golden Gate Point residents is the ability to safely walk cross Tamiami Trail into downtown. The FDOT appears to be focusing on pedestrian traffic lights at points in the roundabout. At least one Bird Key resident proposed a pedestrian bridge instead to allow the flow of car and truck traffic to continue uninterrupted in the roundabout. It's not clear where the funding would come for a pedestrian bridge or where it can be located.
You can send comments to
FDOT-D1PIO@dot.state.fl.u
. Another public hearing on the specific recommendation for the improvement, most likely a roundabout or new traffic signals, will be held in November, according to the FDOT schedule. A newsletter update on the study is planned for August.