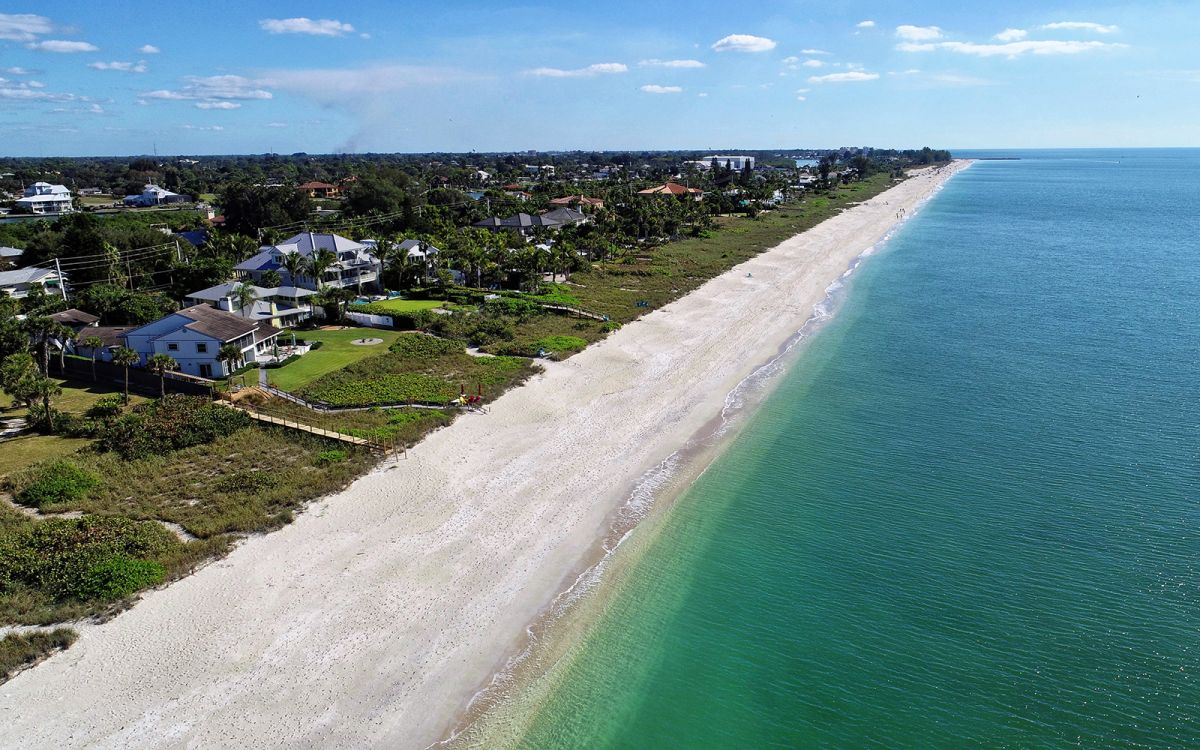 Casey Key, an eight-mile long secluded island between Siesta Key (Sarasota) and Venice, Florida, has a history of Indians, U.S.military and more recently reclusive celebrities.
Many are not sure where the name Casey came from, but it is surmised the island was named after an Army Captain John Casey who charted the island and put it on the map in the mid 1800s.
Prior to this time, the island was known as Clam Island, probably due to the shellfish which the Seminole Indians lived on. Captain Casey charted the island and, it is said, had a trusting and impactful relationship with the Seminoles.
The island now is a very desirable location for those searching for a peaceful, secluded existence with lush, expensive real estate bordering on the long pristine beaches and bayfront waters. You will find luxurious new homes and retreats scattered with old Florida cottages, and barely a soul on the white-sand beach. The cultural activities of busy downtown Sarasota can be reached in just over half an hour, and Venice downtown's quaint shops and restaurants are a mere few minutes away.
I currently have an amazing bayfront home & guest house for sale on Casey Key at 719 Casey Key Road with stunning water views and private deeded beach access. This property is on almost half an acre with a new boat dock. CLICK HERE for more information and HERE for additional homes for sale on Casey Key.