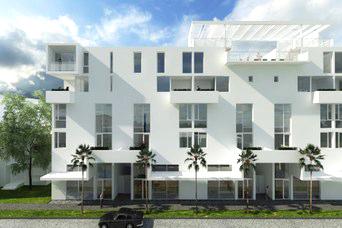 The area north of downtown Sarasota, Florida was a blight in the past to the growing cultural and social scene of Sarasota. In the past few years, this neighborhood, known as the Rosemary District, has regentrified and is now a destination for new residents from all over Sarasota, its keys, and even from all over the world.
Dozens of new low-rise condo developments and hundreds of apartments have been built in the past couple of years, and property values have soared. One of the new projects is Risdon on Fifth, a modern urban building with green space.
Eclectic restaurants, boutiques, fitness centers, a contemporary dance and a yoga studio have moved to the area. The Sarasota Opera has a brand new building, and the Sarasota Farmers Market now has a presence.