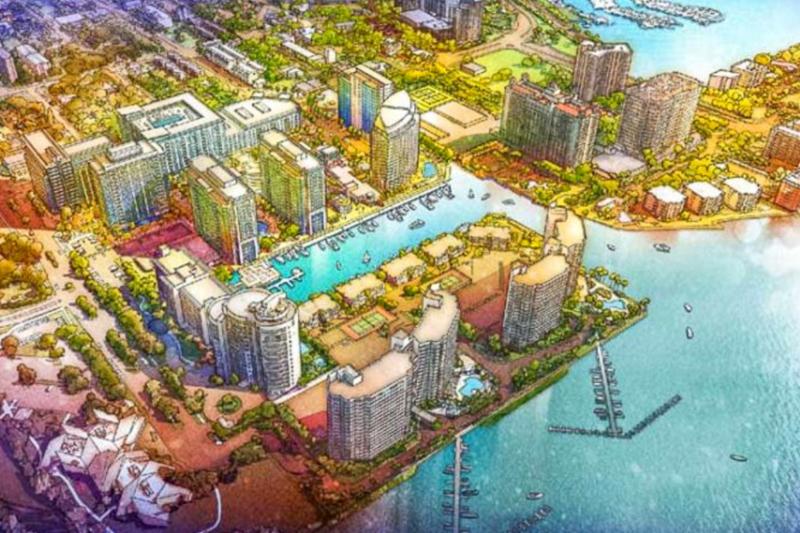 A new development team has brought forward a vision of the waterfront site that could once again give reason to visit the former Quay in Sarasota, Florida.
The new plan for the Quay site represents more than a high-rise development downtown. The project manifests "creative placemaking" and will create a new identity for a hot plot of bayfront land overlooking Sarasota Bay.
Plans call for 695 condos, 175 hotel rooms, 38,972 square feet of office space and 189,050 square feet of commercial space on 14.7 acres there. Instead of concentrating development within just three structures, the new plan calls for development to be spread out in six buildings with a main street running through the commercial area parallel with US 41. No structure would be taller than 18 stories, the Sarasota city limit in this part of town. While the prior plan included a controversial move of the historic Belle Haven hotel, the new owners planned their own vision for the property leaving that structure in its existing place.
For information about other waterfront condos and homes in downtown Sarasota actively on the market, please contact me or CLICK HERE.